Opening Reception
Saturday, September 14 • 7:30–9:30 pm
Viva Las Elvis!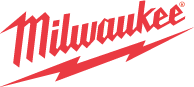 Afterparty sponsored by Milwaukee Tool • 9:30–10:30 pm
An exciting party inspired by the King of Rock and Roll? Sounds like a blast! We're taking over the Mandalay Beach, a world-famous playground with a wave pool, lazy river, three swimming pools, and 2,700 tons of real sand–right in the middle of Las Vegas!
Join us on the white sandy Mandalay Bay beach for a celebration of Elvis, the best-selling solo artist in the history of recorded music! There will be plenty fun for everyone.
The night wouldn't be complete without a captivating performance from one of NECA's favorite acts— the legendary Milwaukee Tool Shed Band. Setting the table for a successful convention, this once-in-a-lifetime event is sure to leave you singing "Viva Las Vegas" all week. Do not miss a chance to start NECA 2019 Las Vegas on a high note!
Additional Sponsors: